Find Out More About Our Services
If you're in the process of building a new home or office, or are considering a home remodel for updated interiors, we can help you with all of your marble and granite countertops in Ohio. Genuine stone countertops in kitchens, bathrooms, and reception areas can add a noticeable amount of aesthetic value. Stone countertops are especially useful in the kitchen as some varieties are very resistant to heat and scratching – adding not only beauty, but functionality to your kitchen.
Fine stone slabs can also be used for monuments and other custom fabrication. The possibilities really are endless with high quality stone. Our staff of stone specialists can assist you in determining the right selection of stone for your particular project.
Traditional Marble & Granite serves the Cleveland, Cedar Point, Sandusky, and Marble Head areas. Contact us or visit our showroom for more information about how stone can be utilized for your special project.
"Our team is technically advanced - a difference that is evident on the job site and in all customer interactions."
Albert Gasparini, President
When it comes to your private backyard retreat TMG has you covered. Our outdoor BBQ and sink stations will impress anyone while entertaining outdoors.
Send us a message with your desired date and time to which you want us come and estimate out your next project, and we'll contact you in no time.

Visit us regularly to view up coming special offers on marble and granite.
Available through 2013
It was a pure pleasure working with Albert and his staff. I recommend their services to everyone.
20-Jun-2011
When it comes to knowledge and experience TMG has it covered.
15-Apr-2011
Some companies talk a great talk. TMG does the walk and goes the distance right to the end of your project.
01-Mar-2011
Find Out More About TMG
Information
Traditional Marble & Granite is your Ohio marble, granite, sandstone, and fine stone specialist. At our large heated showroom, you'll find a large in stock variety of granite and marble slabs along with a large variety of other beautiful and functional stone samples. Stop in and visit our indoor warehouse anytime, where you can pick your own slab for your project. Whether you're looking for stone slabs for Ohio granite countertops, bathrooms, monuments, or any other projects, our professional staff are willing and able to help you choose the right variety of stone and template for your project. They will help you lay out your template on slab you personally picked so you can see exactly where it's going to be cut from.
We understand that stone can be an important investment for your interiors or particular project, and our goal is to give you as much information as possible before the stone is actually stalled.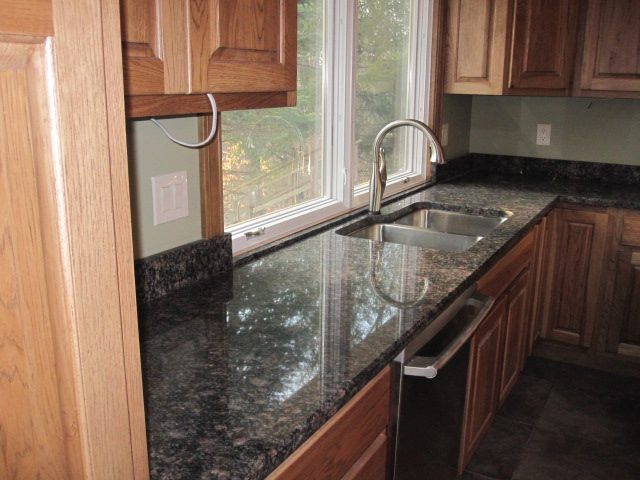 With the ability to see the actual stone slab you select before it is cut, you can ensure that the style and variety of stone is exactly what you want. Our priority is to maintain our reputation as the Ohio sandstone, marble, granite, and fine stone specialists in the area. Your satisfaction matters to us, and we will do all that we can to ensure you are happy with your quality stone from Traditional Marble & Granite.
"We take personal pride in our craftsmanship."
Albert Gasparini, President
Looking After Your Commercial Projects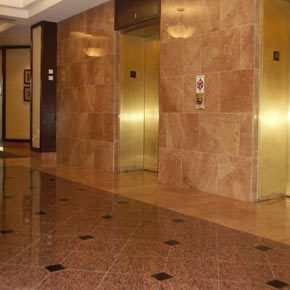 Traditional Marble and Granite has mastered the art of prestigious commercial building services. We have translated our experience into crafting premier business structures that exemplify the true status and success of our clients. We work with your architect to ensure every aspect of your project is brought to realization. If you have yet to begin drafting your blueprints we'll be happy to consult with you. We affiliate only the finest craftsmen as each component of your project is undertaken. We have found that it is important that TMG gets involved early so that we understand the project as it relates to owners needs and expectations.
Having timely cost information helps in the decision making process and advances the design. With careful value analysis our aim is that your project meets its budgetary goals without sacrificing quality or function or increasing maintenance cost.
"When it comes to commercial projects I personally manage the entire process."
Albert Gasparini, President
Traditional Marble & Granite was awarded the commercial project at Kalahari Resorts. This was a very fast paced job as 6 Luxury Villa's were built in only a few short months. Traditional Marble and Granite was responsible for Kitchen counters, Islands, Breakfast Bars and Tables, as well as 6 Bathroom Vanities on each unit, knee wall caps and all window sills. The quality of the finished product is impeccable.